About a year ago, I decided that the new wave of "Mesh Wireless" devices was the way to go. I bought into the hype behind being able to "blanket your whole home in fast, reliable WiFi" that so many of these brands seemed to be offering. After doing my research, I settled on the Eero units due to bandwidth issues some users had experienced with the Google WiFi units. At the time, there were only a couple other options (Netgear being the main competition).
I started my adventure spending $350 on a three-pack of the original Eero Pucks. It was on sale at Best Buy so I thought I was getting a great deal. Initially I thought I'd just use them as Access Points in conjunction with my nice Netgear Nighthawk router. Unfortunately, it took a lightning strike the night before so I succumbed to an Eero-only setup.
At first, all went well. Aside from one of the pucks having trouble pairing, I eventually got all three placed and connected. According to the Eero App, my placement was spot on. For the first few months, it did seem that I had fairly worry-free WiFi. I do confess, I really like the App and all the functionality it offers.
However several months in, the facade started to show cracks. As you can see, at this point I have added additional Eero extender units (Because somehow it takes all 5 of these to reliably cover my 1500 sq. ft., single-level house corner to corner). One day my Internet connection just stopped. I was out of town and using my Plex Media Server on the regular. While streaming Deadpool for the fourth or fifth time, it just stopped working. I realized I could't ping my server so I grabbed my phone and fired up the Eero app.
Okay, I thought, that's cool. It just needs a reboot for some reason. In the back of my mind I recall some advertising mumbo jumbo about how rebooting your router would be a thing of the past with Eero. While pondering that thought, I clicked the "Manual Restart Required" button.
Oh. So there was an update available for the Eero. Is that what caused the issue? No…couldn't be that! So I waited patiently….and BAM!
So now I have to physically unplug it and plug it back in….Trust me, the irony is not lost on this guy. But guess what? I'm not home! I'm hundreds of miles away! Fortunately, my wife was back home so I called her to walk her through this process. Anyone who has worked in IT knows what it's like to talk someone who is less tech savvy through anything on the phone.
Eventually we got the Eero unplugged and plugged back in so I tapped "Next" in the App. Now it proceeds to have us go to each of the other Eero units and manually restart them, on by one, in turn, until finally, after the last one……
Hallelujah! Finally our Worry-Free WiFi and Internet has been restored (now that the Eero has completed its updates). What a hassle, but if this is uncommon, I can deal with it. Although had nobody been home I would have been hosed for three days until I got back.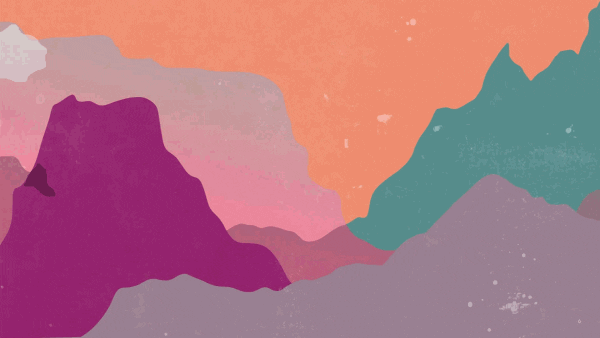 I've had to go through the above scenario one more time in the past 6 months (because there was an update for Eero again, and again it caused my Internet to drop). And now, today makes the THIRD time this has happened in the past year. Only thing is, today, instead of it completing that "Restarting Network" step above, I get this beauty:
So here I sit, for the third time in a year, away from home and having my wife jump though hoops to try and get our "Fast, Reliable WiFi" up and running again. We have gone through this process three times, including trying to reset the cable modem, with no luck. I have reached out to Support, but it's Sunday. Who knows how long this could take? And my wife is at home, stuck with no TV since we use Internet to stream live TV with Philo TV. (I'll be writing a shining review for that service soon….really, it's amazing).
I'll report back if and when we get to the bottom of this. Currently I have $500+ invested in this Eero setup and I feel like I would have been much better off going with another system. I may still end up doing so….
So let me start out by saying I am usually fairly content with my Comcast connection. I pay for the "Performance" package that states: "Get download speeds up to 20 Mbps and upload speeds up to 4 Mbps with PowerBoost®."
My download speeds, according to Speedtest.net, are regularly in the 13Mbit – 18Mbit range, which I find quite acceptable. I can stream HD content from the web with easy, and I rarely have a hiccup with gaming online.
BUT…
In the last week or so, my Upload speeds have been dismal. I struggle to get 600kb according to Speedtest, and real-world tests are even worse! Trying to transfer a file from my home PC to my work PC via my home web server, I barely get 250kb! That is ridiculous!
A few months back I had an issue that affected both my Download AND Upload speeds. A technician came out several days after I contacted support and said there was a signal issue and he would have to come back the next day and repair some wiring on the outside of my building. That fixed the problem at that time and speeds returned to normal.
This time, I am trying to use Comcast's "Chat Support" feature and, let me just say, WHAT A JOKE! Twice, so far, I have typed my problem description into the Chat Window only to have the Analyst "leave the room" and subsequently "close the chat " without so much as saying a word to me! The first time was a bit comical. I pictured the Analyst all like "Oh fuck that!" and peacing-out. But when It happened again a second time, with a second Analyst, well…. here I am asking why I bother with Comcast.
I suppose the real problem is a lack of options. In my area, Comcast is the largest provider. In the past I have tried both AT&T's U-Verse as well as Knology. I was not impressed with either at the time. Mobile options such as Verizon are out of the question due to price and bandwidth restrictions, plus I'm just not sure I trust the connection for gaming. So what other choice do I have; I suck it up, expect support to be a nightmare, and deal with Comcast…………..
UPDATE:
After publishing this post, I gave it another try, clearly stating that I have been dropped by two previous Analysts, and whaddya know….another facepalm. Keep in mind, the chat support requires you to enter your problem BEFORE you actually connect with a representative, so presumably, "Sandy" should have seen my comment about being dumped by the previous two Analysts, yet she does not address it at all. WTF?
UPDATE2: I was contacted through the comment below by a supervisor at Comcast. He then called me on a Friday. He had a tech come out on Saturday to check my connection. Everything checkout out fine. I can connect both of my laptops directly to the modem and they pull great upload and download bandwidth, according to Speedtest. For that reason, they determined that the problem must be somewhere in my setup; possibly a bad NIC on the PC I am using as a media server. I had no option but to agree, since connecting the laptops directly to the modem provided great Speedtest results. The tech left, and I set up my server on one of the laptops and connected it directly to the modem.
Well, Speedtest results be damned. They show 19Mbit Down / 4.5Mbit up, yet trying to download anything from the server to my work PC STILL only shows around 500kb/sec. I know it's not my download bandwidth at work since I can grab a 600+ MB Ubuntu ISO in less than a minute.
So, back to the drawing board.